Manchester Named The Best Place To Invest By Investors
Published: 1st December 2016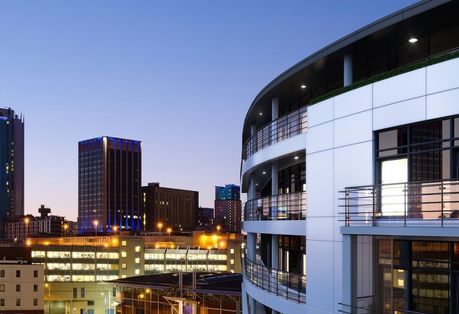 New research has shown Manchester is the best location to make a property investment within the Northern Powerhouse. Statistics have shown 68% of investors from around the UK thought Manchester was the best location to invest in. This is due to Manchester benefitting from excellent transportation links and a large pool of educational talent.
Manchester's popularity is seen through the increase of office space and the highly demanded Grade A buildings. With office space figures continuing to increase in demand, a new 941,000 square foot area of office space is expected to complete in Q3 2017. There is also a high demand for Grade A accommodation, with rent in the city expected to increase by 6% in 2017.
Research also shows Salford is set to become one of the biggest coworking hubs within the Northern Powerhouse. This is seen through the popularity of the Tomorrow Building and the Greenhouse Sites, which currently offer coworking services. As a result of this, it is also predicted that rent within Salford will reach £25 per square foot in 2017, just £11 less than the city centre of Manchester.
If you would like more information on buy-to-let investment opportunities in Manchester, email enquiries@pureinvestor.co.uk or call 0161 337 3890 for talk with a member of our consultants' team.