Liverpool's Sought-After Developments Are Set To Transform The City Centre
Published: 26th July 2016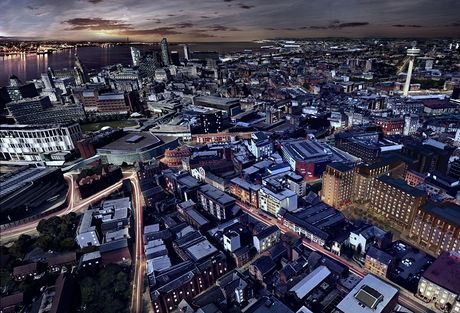 Liverpool is one of the UKs leading business destinations with excellent global perspectives and exceptional economic strengths. Liverpool is also the perfect destination for long-term investment opportunities, as it is continuing to grow and develop. The multi-million-pound regeneration project has re-designed buildings in to spectacular, sought-after developments. Amongst these are; Old Hall Street, Norfolk House, Wolstenholme Square and New Chinatown. 2016 is set to see a staggering £1billion worth of projects feature across the city centre, which are expected to impact the city for the better.
Within the commercial district of Liverpool, 60 Old Hall Street is a residential redevelopment. With a total of 115 apartments, the development is set to cater for the working professionals with state-of-the-art one and two bed apartments. Situated within the renowned Baltic Triangle, Norfolk House is a stunning residential development which takes home the sought-after L1 postcode. Consisting of an array of contemporary studios and one bed apartments, the development has been elegantly designed by award winning architects.
The new Wolstenholme Square also takes home the desired L1 postcode and is located within walking distance to the renowned Liverpool One shopping centre. The modern self-contained studios overlook the stunning UNESCO waterfront and offer investors an amazing 20% off-plan discount purchase. Situated close to this in China Town is the new £200million, three phase New Chinatown development. The development is set to be completed in 2019 and bring a staggering total of 850 new residential homes to Liverpool's city centre.
If you are interested in making an investment in Liverpool and would like to find out more about our portfolio of developments, email us today on enquiries@pureinvestor.co.uk. Or call 0161 337 3890 to talk to one of our consultants about the developments listed above.