LGP invests in student accommodation schemes in Aberystwyth and Newcastle
Published: 23rd October 2013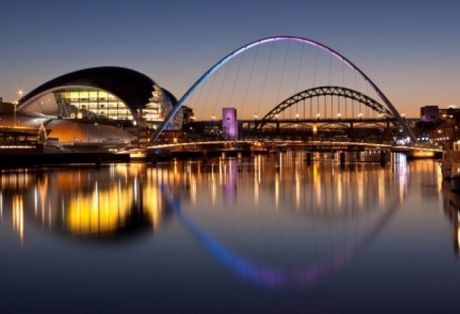 Legal & General Property (LGP) has acquired two new student accommodation schemes, one backed by Aberystwyth University and another let to Newcastle University, for a total consideration of GBP130m.

Retaining its position as one of the most active investors in the sector, these deals bring Legal & General's total commitment to nearly GBP750m.

Representing its sixth and seventh major university-backed acquisitions, previous deals have included forward fundings with Imperial College, University of the Arts London, Southampton University and Greenwich University. Additionally, in May this year, L&G financed the University of Hertfordshire's 3,000-bedroom student accommodation scheme through an index linked unwrapped private bond placement, having also previously secured a GBP121m, 10 year debt facility to UNITE.

In a transaction totalling GBP86m and reflecting a blended net initial yield of approximately five per cent, LGP has acquired three blocks of student accommodation and an academic facility, let to INTO Newcastle University on two 35-year leases from October 2012. Comprising 534 student rooms in total, the investment also includes 40,000 sq ft of bespoke, high specification teaching space.

The blocks occupy highly prominent locations at the front of the University of Newcastle's campus and currently represent its only on-campus accommodation. The properties were developed in 2011 and reached practical completion in July 2012. With high sustainability credentials, the buildings achieved a BREEAM "very good" rating.

Newcastle University (pictured) is one of the oldest universities in the UK, having opened in 1834 as a school of medicine and surgery. Today it has just under 20,000 full time students and is a member of the Russell Group of Universities, which is a group of the 20 leading UK research universities.

LGP has purchased a new 1,000-bedroom, 23-block development, let to Aberystwyth University for 35 years from completion, for a total consideration of just over GBP43m. Work on site commenced in March 2013 and is being completed by December 2014. The lease will have the benefit of annual rent reviews linked to RPI.

Founded in 1872, Aberystwyth University was the first university established in Wales and today has nearly 9,000 full-time students. There is currently a stock of 3,473 purpose built bed spaces, meaning that 38 per cent of the full-time student population is being served by purpose built accommodation.

Rob Martin, director of research at Legal & General Property, says: "We expect the next decade to be a more testing period for the UK's higher education sector, with higher tuition fees shifting the financing burden onto students. However, the UK continues to enjoy a world-leading position in the market for internationally mobile students. As a result, we expect to see an emerging trend towards universities increasingly being defined as 'premium', research-oriented institutions able to attract students from overseas and a more value-oriented tier which are able to deliver lower-fee courses and a good record of securing employment for graduates. More generally, universities which clearly define their markets and compete effectively within them are set to outperform."

Derek Gilby, senior fund manager at Legal & General Property, says: "Having invested nearly three quarters of a billion into the student accommodation sector over the past two years, LGP continues to be one of the most active in this increasingly established sector of the property universe. Subject to the appropriate due diligence around individual university and property fundamentals, the investment case is compelling – the acquisition of long leases to strong covenants with index-linked income makes these transactions a particularly good fit for investors seeking to match long-term liabilities, whilst also providing portfolio diversification."

Deloitte advised LGP on Aberystwyth and CBRE on Newcastle.
>> More information on investing in student accommodation in Newcastle.