Lennon House | New Completed Student Development In Bradford
Published: 27th July 2018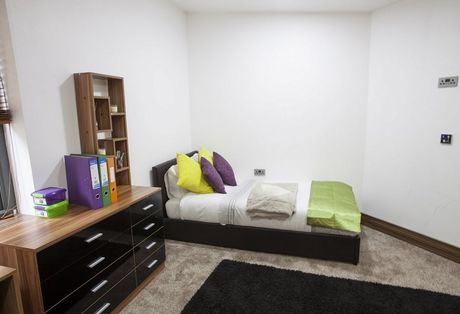 Lennon House is a completed and furnished student development perfectly located backing on to the University of Bradford and just a short walk from Bradford city centre.
Lennon House comprises of 58 modern and attractive student studios, which have each been designed with a separate place to; study, relax and socialise. Alongside the premium studios, student residence will also benefit from an array of on-site amenities, such as; communal areas, gym, study room, cinema room and laundry facilities.
The contemporary interiors, facilities and location of Lennon House makes it extremely popular with students in Bradford, resulting in the accommodation having a full tenancy record for 2017-18 academic year.
Lennon House - Nearby Amenities:
Bradford College – 0.19 miles
University of Bradford – 0.29 miles
Forster Square – 0.39 miles
Bradford Interchange – 0.52 miles
If you would like more information on Lennon House contact us today on 0161 337 3890 or email, enquiries@pureinvestor.co.uk.