KP House – Investor update report
Published: 30th May 2013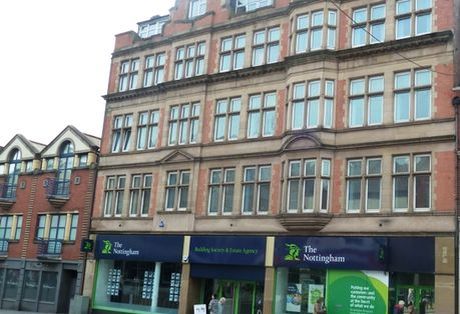 Yesterday we visited Nottingham city centre which included both the Grange House & KP House buildings. When we arrived, first at KP House, we were introduced to Matt Richardson one of the director of 12 Property Ltd (developer of KP House) a member of the architect team and planning.
It was important to us to visit and confirm what their marketing materials had stated. We were not disappointed; this impressive building was home to the Nottingham Building Society. The city centre location is ideal, all the shops, banks, restaurants, theatres, cinemas. Together with the excellent transportation links including the central tram-line system and only 300 yards from the university.
We viewed the location of units in relation to our investor clients who have purchased on KP House and have reported back to them, sending images taken during our visit.
We were also impressed with the attitude and commitment of Matt Richardson. With the best city location we could find, the quality of refurbishment/furnishing that has been promised and experienced management and letting team in place. KP House could prove to be a real GEM!.
We have planned to re-visit the site later in the year when we will send you a progress report including the latest images.