Invest In London Property Market With The New Ibis Styles Hotel Development
Published: 20th November 2014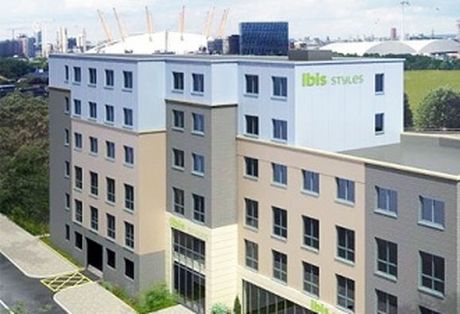 The new Ibis Styles Hotel offers investors an opportunity to capitalise on the considerable demand for hotel accommodation in central London, particularly around the major entertainment centres such as the O2 Arena. One of the world's leading tourist destinations, London currently attracts around 17 million visitors every year, adding in excess of £11.2 billion to the local economy, and average hotel occupancy in the city averages over 84% throughout the year.
For investors, the Ibis Styles Hotel offers a guaranteed rental return of 8% for the first year, and a projected average of between 8-11% net per annum thereafter. Investors will also be attracted to the defined exit strategy which comes via a developer buy back in year 5, offering a 10% uplift on the original sales price.
The key to the appeal of the new Ibis Styles Hotel will be its unique location just a few minutes walk away from the O2 Arena, one of Europe's leading entertainment venues. Hosting a large number of concerts and shows throughout the year, the O2 Arena attracted in excess of 2 million visitors last year. Outside of the O2 Arena, the hotel's location on the Greenwich Peninsula will see it benefit from the new £5 billion redevelopment which is currently being undertaken on the area. This new development will see a number of new facilities opening on the Greenich Peninsula including a new Docklands Light Railway station, a cruise liner docking terminal and a new waterfront shopping and entertainment centre.