How Secure is Buy-to-Let Property Investment?
Published: 28th February 2018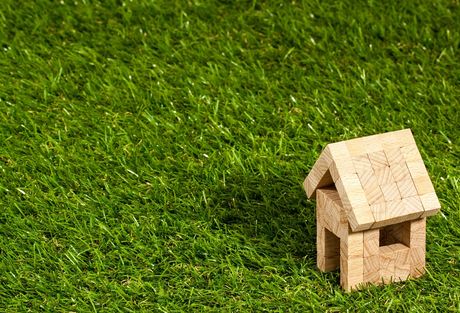 Investing in a buy-to-let property is seen by many as an easy way to make money. This is not always the case, as the profits that can be gained are reliant on a lot of factors. So, how secure is your money if you put it into buy-to-let property?
There is no such thing as a completely secure investment, but some are safer than others. Whether you are looking to make your first investment or one of many, you still need to conduct a lot of research to see if this is the right move for you.
Potential Profits
Investing in buy-to-let property has the potential to be highly profitable as there are two different types of revenue stream. This comes on a monthly basis from rental income and from the final capital value when you eventually decide to sell the property.
The demand for property is high at the moment as many areas of the country find they are suffering from a shortfall in housing. Coupled with the fact that many young people find it difficult to get onto the property ladder, there is a strong demand for rental property. This means that with sensible research, you can invest in a property that will be much sought after and command good rental yields.
Many investors opt for buy-to-let property as a long-term investment, rather than looking at the rental yields. These properties are bought in order to sell them on at the right time and make substantial gains on the capital value. If the rental income has been put to one side, none of the profit from the sale of the property needs to be put into the deposit for your next investment.
Buy-To-Let Pitfalls
It is important to remember that no investment is guaranteed to offer the returns that you are looking for. Particularly with the uncertainty surrounding the Brexit negotiations, the financial markets are subject to some unpredictable changes that could seriously impact on your investment.
Interest rates have been sat at an exceptionally low level for some time now, and this has been of great benefit to investors who have been able to enjoy cheap mortgages. However, after one interest rate rise it looks likely that more are set to follow, and it is important that you are in a position to ride this out. A rise in interest rates means that your mortgage payments are likely to increase either straight away or at the end of your fixed rate, so you need to be sure that your rental income will cover this.
Changes to the property market will also affect how successful your investment is. House prices have been growing, but with this growth seeming to slow in some areas, you need to keep an eye on what that means for the value of your property. Your exit strategy needs to revolve around when you will get the best price for your property, so you need to decide whether you are able to wait for prices to increase if your property value has dropped.
One thing that many landlords suffer from, is the property being empty for any period. This could be due to tenants ending their contracts early, work needing to be done on the property before going back on the market, or simply a drop in demand. With no rental income for that period, you need to ensure that you would still be able to meet your mortgage payments. This may also be the case if you have tenants who get themselves into arrears on their rent payments. Many landlords choose to save much of their rental income to cover themselves in this sort of situation.
Overall, buy-to-let investments can be extremely profitable, but you need to watch what is happening in the financial and property markets and make sure you have a contingency plan in place to cover any unexpected changes.