How international investors are taking advantage of low pound sterling
We take a look at how the current weakness of the pound can be a benefit for international investors looking to invest in the UK property market.
Peter Scully | 24th September 2019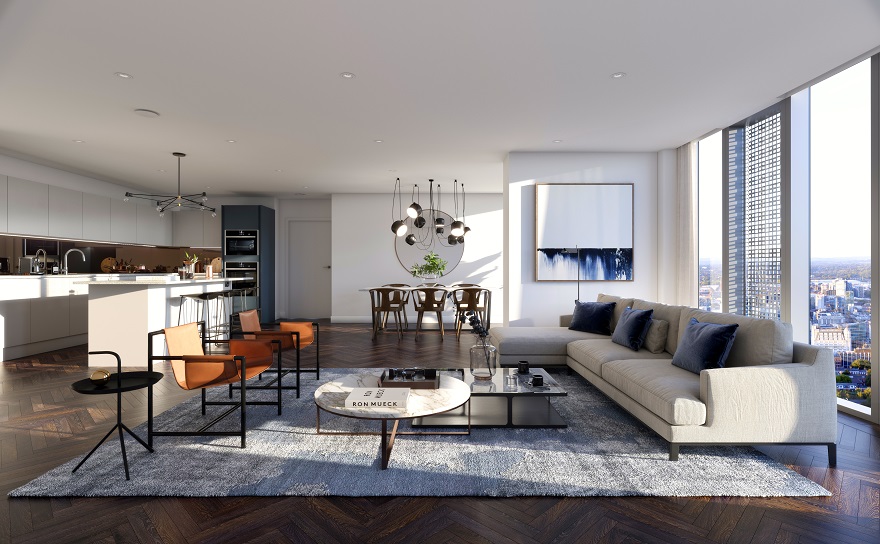 As the old saying goes, every cloud has a silver lining. In this case, the weakness of sterling may be frustrating for importers, but it's great news for anyone trying to attract international buyers - and that includes property sellers.
International buyers prop up the southern market
According to HMRC, the number of residential property purchases made in June 2019 was a monstrous 16.5% lower than the same period in 2018.
It's hard to see this as anything other than residential buyers deciding to keep their powder dry until Brexit is over before deciding whether or not they want to commit to a purchase. Investment buyers are still active, but at this point in time, London is not a particularly attractive market for them.
Even though the London market is, at best, stagnating (in some areas, the prices are actually coming down), the fact still remains that, for the time being at least, it remains very expensive compared to the rest of the UK and hence it is difficult for investors to achieve even decent yields, let alone the solid returns available on equivalent property in the north of England and the Midlands.
For international investors, however, the situation is rather different. The weakness of prime central London (where prices have fallen around 30% since the 2014 peak) combined with the weakness of Sterling is currently offering them a, literally, unmissable opportunity to buy into the London property market at an excellent price.
These investment properties can then be let out to cover their costs until such time as the investor wishes to use them for their own purposes.

Global investors are still taking a great interest in property outside London
According to figures from Skipton International, most of the international interest in the London property market comes from investors based in Europe.
While there are no hard figures on this, it may be the case that these investors have UK connections and are hedging their bets on Brexit. By purchasing now, they can acquire a desirable property at an outstanding price and then, after the Brexit dust has settled, they can either return to the UK themselves, (continue to) let out their investment property or sell it on for a solid profit (even taking capital gains tax into account).
Most international activity, however, is coming from the Middle East (especially, the UAE, Saudi Arabia and Qatar) and the Far East (especially Singapore, Hong Kong and China) and these bargain hunters tend to be much more interested in the Midlands, north of England, Wales and Scotland, where affordability is better and yields are more attractive.
It is, however, an open question as to how long this international buying spree will continue.
Brexit is due to happen very shortly, with or without a deal, (at this point in time, probably the latter), after which the UK will, ultimately, re-stabilise, the only real question is how quickly it will recover or, in other words, how long it will take for Sterling to reach a value where UK property becomes of a bargain buy in the eyes of overseas investors.
If you would like to discuss any property investment opportunities or are looking to sell your investment, feel free to call us on 0161 660 9684 or email us on enquiries@pureinvestor.co.uk