HiLux - Stunning New Residential Development In Manchester
Published: 13th June 2016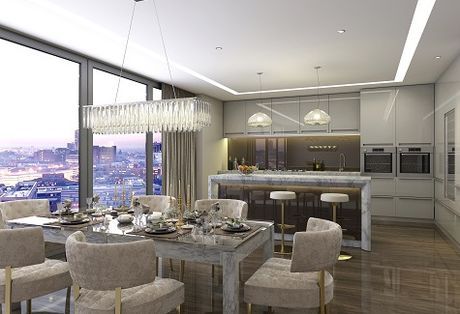 HiLux is an exquisite new development set to rise the bar for residential developments in the ever growing city of Manchester. The contemporary interior of the development has been designed to cater for luxurious lifestyle young professionals are now demanding. Alongside the convenient bars, restaurants and shops located on the ground floor, HiLux also offers a spectacular pool and Jacuzzi room, neighboured by a state-of-the-art gym that overlooks Manchester's skyline.
The HiLux development offers 114 various sized units which are all marketed at different prices depending on the unit type. With 3 spacious studios of 36.21sqm start from £113,23, they are expected to quickly. The 32 one bed apartments of 52.56sqm start at £157,413 and the 67 two bed apartments of 60.21sqm start from £173,773. Overall, this makes HiLux a development that can suit the needs of everyone.
With the investor in mind the development offers a generous amazing highlights, with an assured 8% net rental for 5 years and the chance to generate up to 12% yields depending on the units chosen and investment you make. HiLux also offers the chance for investors to generate a staggering 26% capital appreciation over the 5 years with an amazing buy back option of 125% after year 5.
If you are interested in the HiLux development contact us for your free information pack. Or call us on, 0161 337 3892 to talk through our portfolio of properties for sale in Manchester with one of our consultants.