Greenbank Court, Plymouth - New Student Property Launched Today
Published: 11th June 2013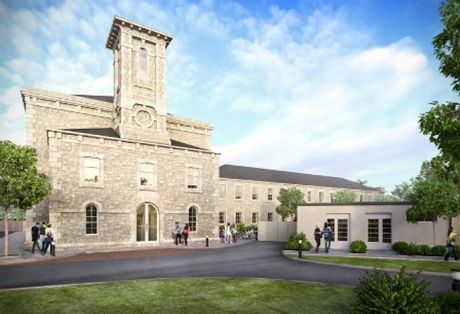 Greenbank Court is a stunning new student property development, perfectly located in the popular Greenbank area of Plymouth, just a 12 minute walk from the main campus of Plymouth University.
A refurbishment project carried out by an experienced developer with an excellent track record, Greenbank Court will comprise of 64 boutique student units (57 luxury studios and 8 ensuite rooms), as well as a wide range of communal facilities including a large common room and fully equipped gymnasium. A brand name supermarket will also be next door to the development.
A Grade 2 listed builded, Greenbank Court was originally a Victorian Prison, and the redvelopment work is due to be completed by summer 2014, allowed for the student intake in September.
Greenbank Court is located in the Greenbank district of Plymouth, an area which is already hugely popular with students due to the close proximity to the main campus just a short walk away. Already Greenbank sees high demand for student accommodation throughout the year, and as such the demand for units in Greenbank Court is likely to be exceptionally high.
Extra assurance is provided by Primo Property Management, who will be responsible for all on-site lettings and day to day management of the facility.
For investors looking to purchase student property in Plymouth, the Greenbank development is sure to appeak due to the two year rental guarantee which offer a net return of 9% assured.
If you are considering purchasing a student property in Plymouth or the surrounding areas, and would like to find out more about the new Greenbank Court development, why not contact us today for your free online brochure and information pack. Simply email us at: enquiries@pureinvestor.co.uk detailing your request and we will send a pack out to you within 24 hours.