Great property deals on offer in Nabq Bay, Sharm el Sheikh
Published: 3rd August 2012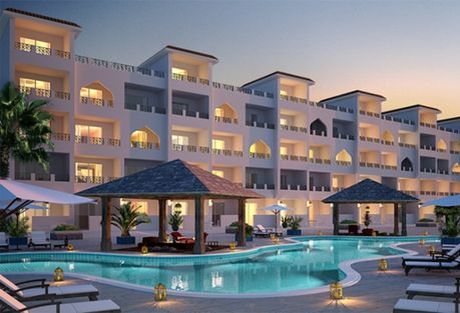 Sharm El Sheikh is probably the best known holiday destination in Europe. With flights now arriving from all over Europe and the Middle East tourism is again on the increase.
What are the attractions and why do the tourists keep flocking in. We all know Sharm el Sheikh has all year round sun. However, there are many sporting activities on offer. It's not just the fantastic diving hot spots with the coral reefs, under water and marine life being unmatched anywhere in the world, with 250 different coral reefs and 1000 species of fish, offering a spectacular diving experience making scuba diving and snorkeling in Sharm El Sheikhs clear blue waters to be among the best in the world.
Golf is also becoming a major attraction, especially for keen golfers searching for winter sunshine. Maritim Joli Ville Golf Course is the ideal location for golf enthusiasts, beach lovers and those just looking to have a relaxing, pleasurable holiday.
The Nabq Bay area of Sharm el Sheikh has a new golf course. Other interesting activities include desert safaris, along with an action-packed animated nightlife.
It is common knowledge that a high percentage of holiday homes are purchased by people on holiday looking for their ideal retreat.
Nabq Bay is only a 10 minute drive from the Sharm el Sheikh international airport and is becoming one of the most sought after locations with regards to both investors looking for rental returns with great capital growth opportunities and tourists looking for their ideal holiday home.
One development that people are talking about is The View which is located close to both the beach and new golf course in Nabq Bay. The buildings in this complex look over Nabq Bay and the Red Sea beyond. With this excellent location and some of the best value prices in Sharm el-Sheikh today, it is not hard to see why The View is probably the best-selling development on the market today.
The View started in 2008 with both phase 1 and 2 now complete. Phase 3 is due to be completed by December this year.
THE VIEW is currently offering a FREE FURNITURE package (as listed below) within the existing sale prices for 1, 2 and 3-bedroom apartments in Phase 3!
Although phase 3 is delivered in December it will still benefit from a 3-year payment plan with a 30% first payment only.
The payment plan is likely to change soon and the free furniture offer is only valid until 15th June so clients interested should book a viewing or reserve a unit without delay!
FREE FURNITURE
For each bedroom:
1 Bed 160cm x 200 cm. (or 2 single beds)
1 Wardrobe with 2 sliding doors
2 Bedside tables
1 drawer dressing table with mirror
For the living area:
L shape sofa 3 seater (standard size)
1 Coffee table
TV Table
For the kitchen area:
1 Dining table with 4 chairs
Full Kitchen including sink & taps and marble top
If you would like further information on The View including this free furniture pack deal and 3 year payment plan, please do not hesitate to contact us.