Grange House – Student Accommodation for investment in Nottingham
Published: 20th January 2013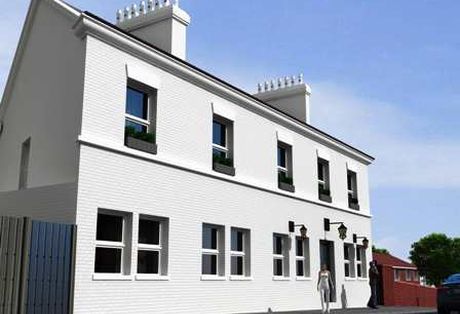 If you are an investor looking for student accommodation for investment that ticks all the boxes then Grange House in Nottingham could be of interest.
These key ready 20 units all with en-suite are planned to be completed for the 3rd quarter this year ready for the September student intake. With a 5 years assured 10% p.a. NET Rental Return, developer buy-back option, 5% interest paid during reservation on all money deposited makes Grange House a great investment proposition.
Grange House is located only 1.5 miles away from Nottingham Trent University (NTU) and has direct public transport links. NTU has over 26,000 full time students with a large overseas student population from over 104 Countries. The University of Nottingham (UoN) has over 40,000 full time students and over 8,000 international students studying in the city from 150 different countries. UoN is considered the UK's first Global University with campus's in Malaysia and China and has the UK's largest and most active Students Union.
A major rental factor for Grange House is that it is situated only 400 metres away from The Midlands Academy of Dance & Drama (MADD) which has been running for 45 years and is seen as a premier location for Dance and Drama within the UK. Due to this niche market and reputation they attract for all over the UK.
MADD has been at a disadvantage as they have not been able to provide suitable student accommodation or signpost their students to a good safe ccommodation in the area. Due to the location MADD has fully endorse Grange House and has promised to put it on top of their housing list. Due to the size of the building and annual student demand, MADD fully expects this accommodation to be oversubscribed year on year.
Our previous student development for investment Bard House in Nottingham sold out within two to three weeks.
Grange House with prices starting at £34,600 and having only 20 en-suite units is expected to sell fast.
Contact us to reserve your unit/s. You can also request our comprehensive e-brochure including floor plans, latest availability and prices.