Buy-to-let Investment Property In The UK - Liverpool One Apartments Now Launched
Published: 5th September 2014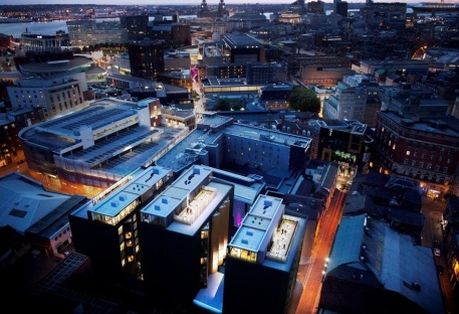 The new Liverpool One Apartments is a superb new development, perfectly located in the very heart of Liverpool city centre. Comprising of high specification studios across a range of sizes, the apartments at Liverpool One are designed to cater for the increasing demand for city centre accommodation at affordable prices. Built to appeal to the cities growing population of graduates and young professionals, the development offers a superb opportunity for clients looking to invest in low cost buy-to-let investment property in the UK.
The location of the development is sure to appeal to both investors and prospective tenants, as the building is within a minutes walk of the major new shopping centre in the heart of Liverpool city centre. Liverpool One is today the hub of the retail market in Liverpool, and is home to a huge range of branded shops including Apple, John Lewis and Denhams amongst others. A redevelopment of almost £300m has revitalised Liverpool city centre, and is today one of the UK's leading retail destinations. Also within a few minutes walk is the city's commercial centre and two major universities.
For investors, the Liverpool One Apartments offer one of the UK property markets most competitive rental returns at 7% net fixed for the first 7 years. With the developers and management company widely acknowledged as being one of the UK leaders, it's easy to see why the Liverpool One Apartments have already provenhugely popular with investors since launch last week.
Investment Breakdown:
Studio Apartment - £69,950
Weekly rent - £145
Annual rent - £6960
Lettings fee - £556
Service charge - £1085
Ground rent - £250
Net returns - £5067 (7.45% NET)
If you are looking to purchase a buy-to-let property in the UK, and would like to find out more about the development, please contact us today on enquiries@pureinvestor.co.uk for your free online information pack.