Bridgewater Point - Mediacity, Manchester
Published: 23rd September 2015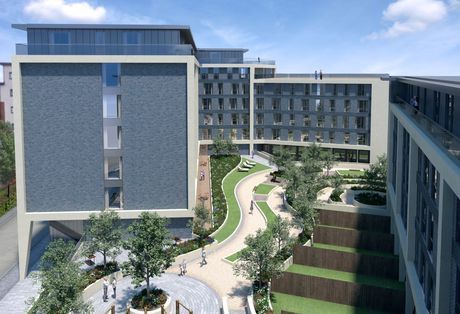 Located in just a short walk from the new headquarters of the BBC and ITV in Mediacity, Salford, the new Bridgewater Point development has already proven hugely popular with investors seeking to capitalise on the rising demand for rental accommodation in and around the Mediacity area.
Comprising of 220 residential apartments, Bridgewater Point will offer investors a selection of studios, one, two and three bedroom apartments spread over seven floors. Residents will also benefit from a fully quipeed gymnasium. All units will come furnished to a high standard, resulting in a genuine hands free investment opportunity.
A prime rental location, these stunning new apartments at Bridgewater Point will not only offer tenants quick and easy access to the Mediacity development, but they will also be just a few minutes tram ride from the shopping and commercial districts in Manchester city centre.
For investors, the Bridgewater Point development will offer an assured rental income of 6% in the first year, however the rising demand for this type of property in Manchester looks set to offer a strong capital appreciation as well.
Bridgewater Point is being developed by one of the UK's leading property developers, Fortis Developments, who come with an exceptional track record within the student and residential development sector in recent years.