August Property Investment Round Up
We take a look at the property investment news throughout August, with a focus on the buy to let and student markets. We also look at the property market highlights for Manchester and Liverpool.
Peter Scully | 12th September 2019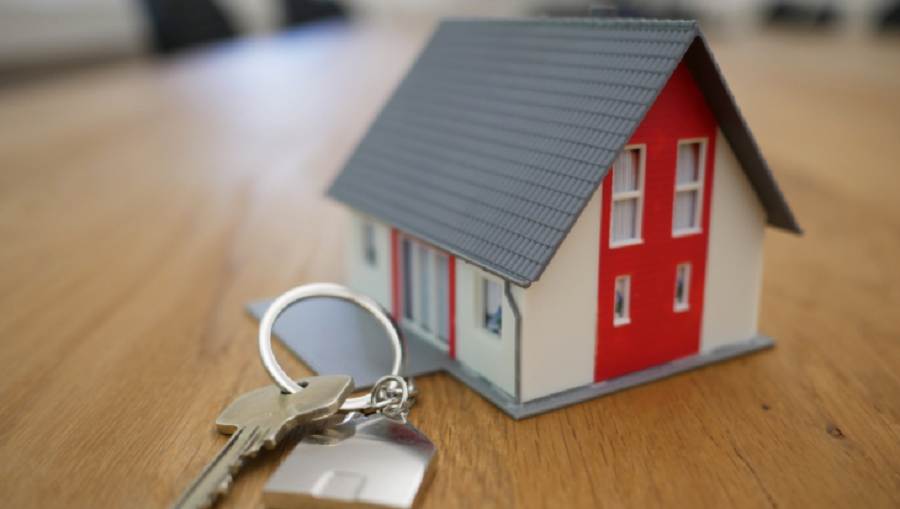 Naturally a dark Brexit cloud hangs over the UK property market, however this doesn't appear to have stopped investors grabbing their umbrella and taking the Brexit storm head on.
Average UK property prices across the country may have only risen by 0.6% when compared to July but property investments in both the Buy-to-Let and Student Property areas continue to thrive.
Buy to Let Property Market
Buy-to-Let is far from dead, as 45% of landlords surveyed in a recent poll entered into the UK property market in order to bring in additional monthly revenue.
Research from a different survey found that 80% of landlords have confidence in buy-to-let and are hopeful in increasing their property portfolios over the next year.
There is however small concern over property maintenance, increased regulations and costs as well as personal taxation. (Property Road)
Student Property Market
Purpose-built student accommodation shows no signs of slowing down and is hugely popular among students, as they receive a range of amenities as well as most student developments being in a prime location to bars, clubs and local shops. On average, students are paying between £500-£800 p/m for their accommodation, which could be profitable for property investors.
Cardiff student property has caught the eye of many investors, as the area continues to be in high-demand for good quality student accommodation, with over 25,000 students searching for suitable PBSA.
Manchester
Still named as one of the top places to invest in property, Manchester has continued to prove itself against even the capital of the country. This may be partly down to the fact that more people are packing their bags and re-locating to the digital city where house prices are considered cheaper and opportunities more fulfilling.
This has also contributed to the growing numbers of students choosing to leave the nest and study in Manchester, making the city the UK's second-biggest market for student property.
Property Market Highlights
Manchester house prices experienced a 0.4% increase in the last month, with a current average of £172,400, a 12 month growth percentage of 4.3% and 1.8% growth over the last 3 months (Hometrack)
Rental prices in Manchester have increased by 38% over the past 5 years, with Salford Quays playing a huge role in the city's regeneration. (Property Road)
Manchester continues to have one of the highest performing property markets with achievable yields of between 6% and 7%.
There has been noticeable increase in the amount of young people choosing to live in Manchester once they've finished their studies. (Huddled)
Manchester has again been ranked as the UK's number one city to live in according to the Economist Intelligence Unit's annual Global Liveability Survey
New figures from JLL highlight a 117% rise in the number of people moving into Manchester City Centre apartments (Buy Association)
Liverpool
Liverpool can expect to see exciting developments heading into 2020 and beyond as the city undergoes a range of regeneration and infrastructure projects that aim to transform the city.
Perhaps those who are keeping an eye on Liverpool and its ever-thriving property market can see the potential it holds. Both tourists and students are taking advantage of what Liverpool has to offer, which has seen an increase in those visiting and relocating to Liverpool.
Property Market Highlights
Liverpool house prices experienced a 1.0% increase in the last month, with a current average of £125,400, a 12 month growth percentage of 5.8% and 3.5% growth over the last 3 months (Hometrack)
Landlords in Liverpool, with short-term rentals could expect to see some of the highest yields in the North West, with returns of around 27%, more specifically seen in the Fairfield area. (Landlord Today)
FlatMate recently revealed some of the best Buy to Let University yields, in which Liverpool is achieving an attractive 6.94%. (Residential Landlord)
Unsurprisingly, Liverpool has become the 4th best place for overseas tourists, overtaking Birmingham. Results reveal Liverpool now receives over 54 million tourists.
Baltic Place which is around 15% bigger than other apartments in the city centre is offering an abundance of luxury living for new residents but also a guaranteed 7% net yield for landlords for 12 months.
In Summary
Despite the uncertain political climate, there are many reasons to be optimistic about the UK property market. With house prices rising steadily and short-term rentals offering generous yields in the North West, the future is very much bright in Liverpool and Manchester. This, along with unwavering confidence in the buy-to-let and student property markets from landlords further demonstrates that the UK property market is in a prime position to weather the Brexit storm.
Whether you are a seasoned investor or you are considering your first property investment, the team at Pure Investor are here to help. We offer a free property investment consultation and portfolio review and can advise on the best course of action to take to meet your investment goals.
For more information or to speak to our team, please call Pure Investor today on 0161 337 3890 or contact us.