Arndale House Opens Its Doors To Students In Liverpool.
Published: 6th November 2013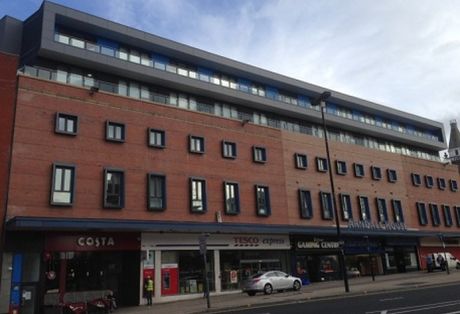 Over the course of the past two years, we have worked on a number of highly successful student developments in Liverpool, as a large number of our investor clients seek to capitalise on the considerable demand for high quality accommodation in this iconic city.
The latest of our developments to successfully launch is Arndale House, which opened its doors to students just last month. The development, which comprises of 160 double ensuite rooms, is the latest launch from the hugely successful X1 stable, who had previously launched the Borden Court project, located just a short walk away.
We recently toured the finished development, and it's fair to say we were hugely impressed with the overall project and the high quality of finishings incorporated into the build. Presenting a more open and spacious environment for the students, Arndale House has moved away from the typical 'corridors' approach of more standard student developments.
Interestingly, from speaking with the students already resident in the project, it also became noticable how they preferred the small cluster approach over self-contained units, claiming that these promoted interaction amongst students. This 'cluster' based approach has recently received further endorsement in the 2014 Knight Frank study which identified these types of units as being in highest demand. If you would like have a copy of the recent Knight Frank 2014 Student Report, please contact us today for your free copy.
If you would like to see more information on the Arndale House project, or are currently considering investing in the developers latest launch at The Edge, please contact us for photo's of the development.