A Brief Guide to Buying Property in the Algarve
Published: 24th April 2018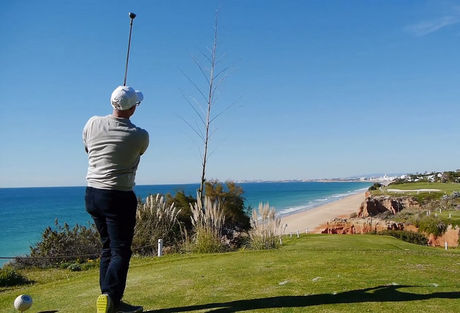 Loved by expats and investors alike, the Algarve in Portugal offers more than simply hot weather.
A popular holiday destination, especially in the Algarve, expats enjoy stunning golf courses, beautiful beaches and one of the most affordable lifestyles in the world, while property prices, although still low now, are quickly increasing as the Portuguese economy recovers.
While as investors, you can enjoy the returns associated with owning a holiday home, with conservative estimates of 7% net yield if your place is tenanted for the summer months only – giving you your place in the sun for six months of the year and a strong annual profit.
The Portuguese Lifestyle
Living in Britain, the Portuguese climate seems appealing, but it is important to remember that is does not necessarily offer year-round sun. There is a colder season in Portugal, and so many tend to live in the Algarve during these cooler months, renting the property out in the warmer season to tourists when it is more likely to be in demand.
Portugal is seen as a very safe country, and its low crime rates are a big factor in people flocking to the location. It is easy to travel to and from Portugal with regular flights in and out of Faro airport.
The Portuguese are very welcoming and there is a vast number of British speakers. If you decide to immerse yourself more fully in the culture, there are free language classes at night schools and affordable private lessons, although many locals actually prefer to speak English with expats as the Portuguese language can be difficult to learn.
One big appeal of Portugal is its affordable lifestyle. Many have found utility bills such as water and electricity are exceptionally low, and other costs are also less than at home. Maintaining your property is important to keep it appealing to your tenants, and if your property boasts a private pool, it will cost you in the region of €40 per month to maintain it.
For any investor planning to live even some of the time in the Algarve, it is good to know that there are three international, English speaking schools, located in the East, Central and West of the region, meaning you can be sure that even your children are taken care of.
Portuguese Law You Should Know About
There are lots of legal concerns that you need to be aware of when buying a property in another country. It is important to remember that your annual council tax costs will be set by the fiscal department and it will take into consideration the quality of your property and where it is located.
Legal professionals recommend that any investor takes out a will specifically for their Portuguese assets to ensure everything is protected and complies to Portuguese law. Should the worst happen, it is worth being aware of the fact that there is no inheritance tax for any assets passed on to direct family. Power of Attorney can be passed to a Portuguese lawyer if necessary to oversee the signing of all contracts on your behalf. This can be very useful as it avoids you needing to visit the country when making your purchase, therefore cutting down on your costs.
For those concerned about their future in a post-Brexit world, it is worth remembering that in Portugal you can be eligible for a residency card after five years, which will then give you EU rights.
The Property Purchase Process
Mortgages in Portugal are available from around 2% interest, with low repayment penalties if you wish to pay off more than the minimum amount, while in addition to your purchase price you will likely need approximately an additional 7% to cover legal and local council fees.
If you decide to put your money into a new build, you will need to move quickly, as off-plan developments often sell within a week of being put on the market.
Property in Portugal currently offers good value. An Algarve apartment with two bedrooms and two bathrooms typically costs between €200,000 and €250,000, whilst a three-bedroom villa with a private pool will fetch between €300,000 and €350,000. With prices growing 7% each year in the last two years, now is a great time to invest, as that trend shows little sign of slowing down any time soon.
Investing in Portuguese property offers a whole range of benefits above and beyond a rental yield or capital growth. With the Portuguese lifestyle being so in demand, it provides you with a great opportunity to enjoy the country for yourself whilst also making profits from holiday rentals who want to spend the summer months by the sea.
As with any investment, thorough research is vital as you need to understand what costs and laws are likely to affect you. With a number of tax and cost benefits available to those living in Portugal, particularly once the Brexit process has been completed, it is likely that Portuguese properties will be snapped up, so make sure you have everything in place ready to make your move.