The Preston, Leeds - Stunning New Development In Leeds City Centre
Published: 12th February 2020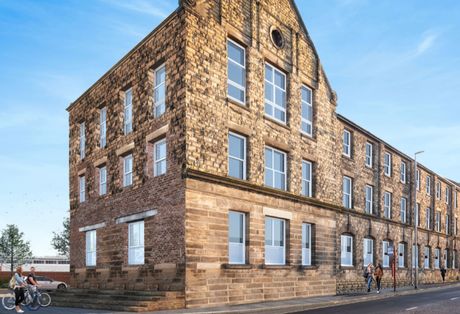 The Preston is a stunning new conversion of an existing development on the outskirts of Leeds city centre. The Prestons location on Viaduct Road ensures residents will benefit from close proximity to Leeds city centre, one of the UK's leading commercial centres.
Home to over 800,000 people, Leeds is today the UK's 2nd largest financial centre, with over 32,000 business currently operating in the city.
Why Should You Consider Investing In The Leeds Property Market?
Average house prices in Leeds increased over 35% in the 10 years to July 2019
Leeds population due to increase by almost 40,000 before 2029
16% rental property price growth in Leeds between 2019-2023
Current supply of new property in Leeds 50% below required level
Home to over 60,000 full time students
Over 30% of students in Leeds choose to stay following graduation
The Preston offers a unique opportunity for clients looking to purchase a buy to let investment property in Leeds city centre, with average one bedroom apartments on The Preston priced at just £97,750, and two bedroom apartments priced as low as £148,333.
The Preston will appeal to young professionals who are working in the city centre, and require quick and easy access to the commercial centre, as well as Leeds' numerous bars, cafes and restaurants.
The Knowledge Quarter - Leeds
An area increasingly popular with students and young professionals, the Knowledge Quarter is one of Leeds most trendy and desirable locations for young professionals and students seeking accommodation in the city. With over 30% of all students choosing to stay in Leeds following their graduation, locations such as the Knowledge Quarter look set to benefit from increasing rental demand in the years to come.
If you would like to discuss any property investment opportunities or are looking to sell your investment, feel free to call us on 0161 660 9684 or email us on enquiries@pureinvestor.co.uk